Ireland Travel Guides
Céad Míle Fáilte – A Hundred Thousand Welcomes to Ireland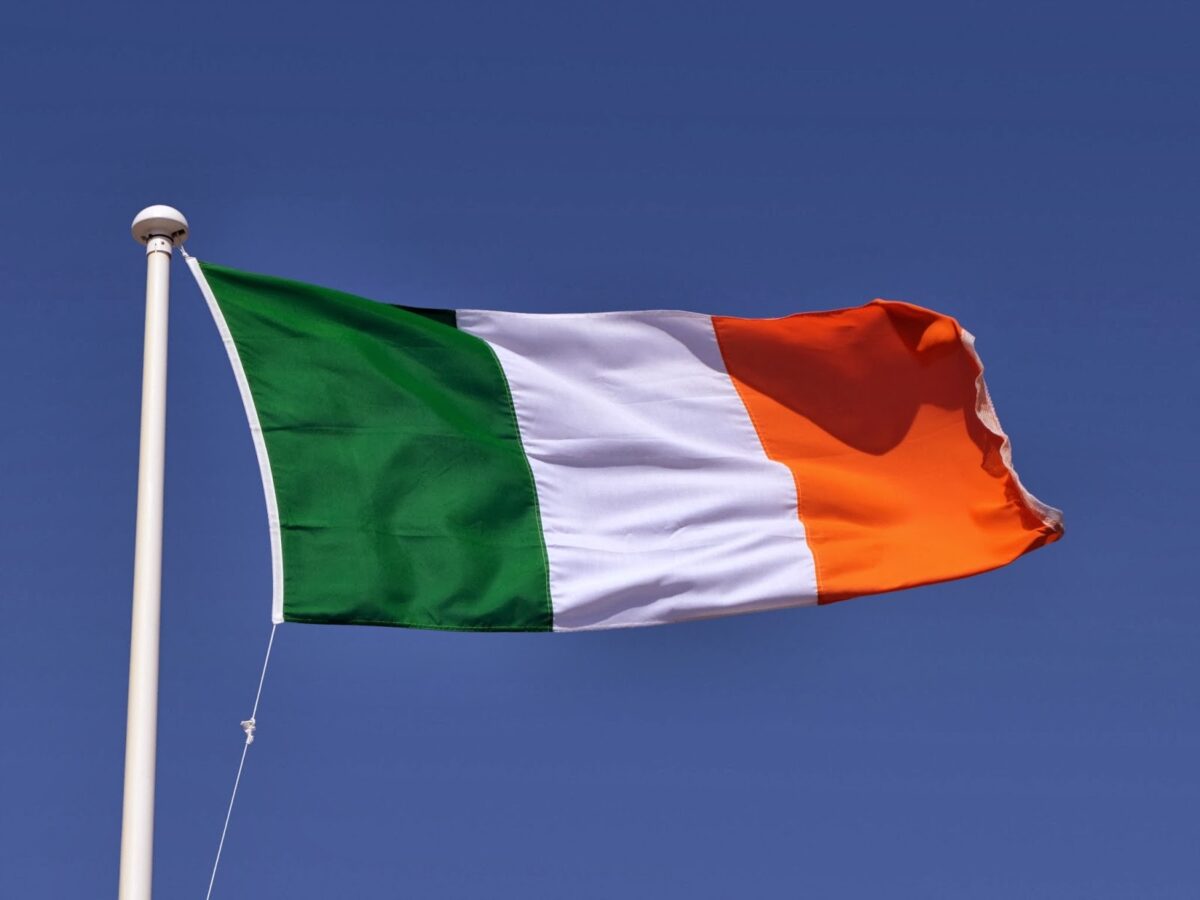 Ireland is an island nation that sits on the westernmost edge of Europe. From lush expanses of green in every hue and shade to rough rugged landscapes strewn with ruins of castles and abbeys.
11.3 million tourists were travelling in Ireland in 2019, naturally, during the past few years this has dropped somewhat but now Ireland is open for tourists again. Personally, I was born in Ireland and lived here in Donegal for 5 years now. My family left Ireland for Canada when I was 9 years old but over the years I have made many a trip to Ireland until I returned to live here.
Why should you travel to Ireland? Ireland is a land of myth and mystery, ancient sites, ruined haunted castles, spectacular scenery, the Wild Atlantic Way Ireland's Ancient East – I have 101 reasons to visit Ireland and could probably think of thousands of things to travel Ireland for.
Separated from Great Britain by the Irish Sea, the North Sea and St. George's Channel this island is divided into two distinct countries. Northern Ireland is part of the United Kingdom and the Republic of Ireland which is independent.
Ulster has nine counties, six of which are in Northern Ireland. These include Antrim, Armagh, Down, Fermanagh, Londonderry and Tyrone. The remaining three are in the Republic of Ireland and they are Cavan, Donegal, and Monaghan.
The 26 counties of the Republic of Ireland are Carlow, Cavan, Clare, Cork, Donegal, Dublin, Galway, Kerry, Kildare, Kilkenny, Laois, Leitrim, Limerick, Longford, Louth, Mayo, Meath, Monaghan, Offaly, Roscommon, Sligo, Tipperary, Waterford, Westmeath, Wexford and Wicklow.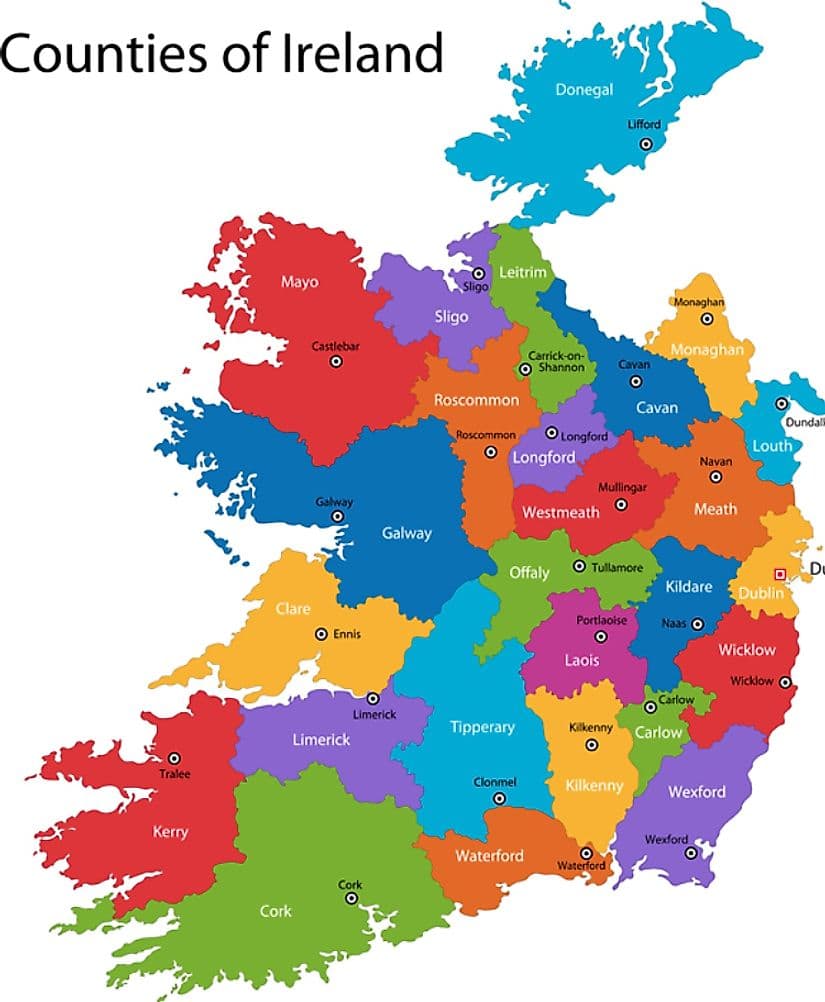 The Republic of Ireland is a member of the European Union while the United Kingdom is a former member, having both acceded to its precursor entity, the European Economic Community (EEC), in 1973, and as a consequence, there is free movement of people, goods, services and capital across the border.
Regardless of Brexit, anyone born in the United Kingdom and on the island of Ireland (north or the republic) has freedom of movement within the UK. This means that if you are born in England for example you can move to Ireland any time you want and live there without requiring visas or permission to stay.
Republic of Ireland
The Republic of Ireland is a parliamentary democracy based on the British model, with a written constitution and a popularly elected president whose role is mostly ceremonial. The government is headed by a prime minister, the Taoiseach, who is appointed by the President on the nomination of the Lower House of Parliament, the Dáil.
Members of the government are chosen from both the Dáil and the upper house of parliament, the Seanad. Its capital is Dublin. The currency used in the ROI is the euro, no passport or border checks for individuals or tourists visiting the ROI or Northern Ireland are required.
My Ireland Travel Guides
Planning your trip to Ireland? Start with these essential posts filled with the answers to all the questions you likely have as you begin your research into visiting the Republic of Ireland.
Looking for something specific? Search here
Ireland Travel Guides
There is more to Ireland than Dublin. The surrounding rural landscapes of Ireland offer neolithic sites, ruined castles, stunning landscapes and all those shades of green that gave Ireland its Emerald Isle name. I've written over 100 posts on Ireland including many on where I live in Donegal. If you are searching for something specific just type it into the search box above to find.
Things to do in Northern Ireland
Northern Ireland is also home to some of Irelands' most stunning landscapes, from the Causeway Coast to the Glens of Antrim and including all the Game of Thrones filming locations.